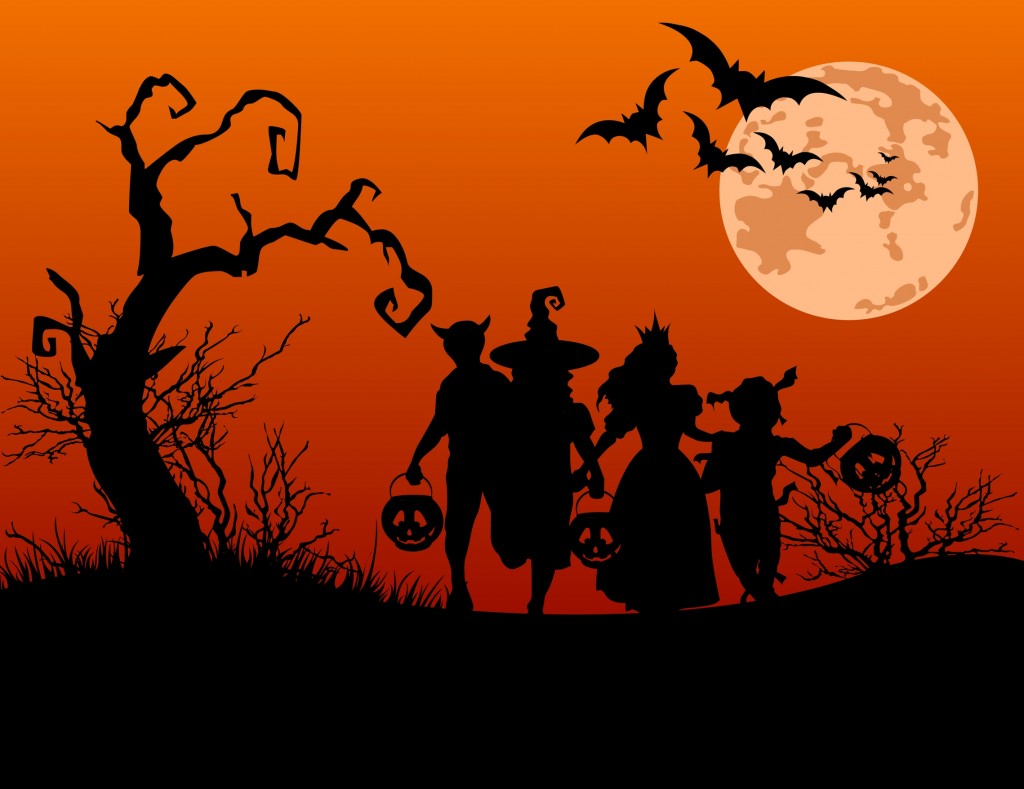 LAST UPDATED 9/24/2018
As the summer season slowly yields into the fall season, we begin to compile the best that Winchester and the surrounding areas has to offer associated with the Halloween Season, oftentimes no matter how remotely connected to everyone's favorite and frightful time of year.  We're gathered pumpkin patches, movie showings, haunted houses, ghostly pub crawls, trick or treating events and whatever else lurks at the bottom of deep, dank graves everywhere.  Be sure to check back often!
Pumpkin Patches
Hedgebrook Farm Market and Pumpkin Patch: Pick-your-own apples and pumpkins, see farm animals, and more!  690 Shady Elm Rd. (Route 651), Winchester, VA. Phone: 540-450-0310.
The Pumpkin Patch at High Hill Farm:  Opens on September 22nd, The Pumpkin Patch can accommodate small groups (*minimum of 10 required) as well as large private tours. The Pumpkin Patch offers many fun activities for the entire family, including the largest corn maze in the area, hay rides (daytime and moonlit), the best haunted house in the valley, and many free children's activities including a petting zoo, straw maze and a play area. Additional activities and days of Fall fun await you at The Pumpkin Patch. For additional information and to schedule your visit to our farm, please call us at 540-667-7377.
Wilson's Wild Animal Park & Pumpkin Patch:  Fall is a special time at the Animal Park. The deer's antlers have matured, the bears are ready to doze off for the winter and the parrots and monkeys are enjoying the last few weeks before moving into winter quarters. This year the Pumpkin Patch will be open from Mid-September though the end of October. As always, the pumpkin patch is free with admission to the Animal Park. Featuring this year will be over a dozen fiberglass characters from nationally known sculptor, Mark Clone. Kids will love having their picture taken with a 9′ "Frankenchicken", or a lifesize " Butterflynoceros". All of our characters are child friendly, designed for fun, and not fear. On Weekends, we will also offer free hay rides (available through the week for groups only). And the Pumpkins! 985 West Parkins Mill Road, Winchester, VA. (540) 662-5715
West Oaks Pumpkin Patch & Corn Maze: Our South location is now back open for the fall offering a Pick-Your-Own Pumpkin Patch and a new tricky Corn Maze! Call for additional details and opportunities for school field trips! We are located at: 4305 Middle Rd, Winchester, VA 22602. 540-662-6622
Wayside Farm Pumpkin Patch & Corn Maze:  Get completely lost in our 10-acre corn maze. Use your sleuth skills to navigate your way through our football-themed maze. Pumpkins of every shape, color and size are plentiful in our 8-acre u-pick pumpkin field.  Each fall we turn our 120-acre working farm into a unique Fall Festival with pig races, hayrides, pumpkin drops, corn mazes and much more! We are busy planning activities for this fall. 5273 Harry Byrd Highway, Berryville, VA  22611. (540) 539-3276
Halloween Events, Dinners, and Bashes
10/13: Murder Mystery Comedy Show: Halloween Whodunit Be afraid. Be very afraid. Die Laughing Productions is back and ready to scare up some laughs with Halloween Whodunit. You're on the set of a horror movie titled: The Friday the 13th After Next. Things take a horrific turn and the movie set becomes a crime scene. Lights, camera, Murder! You will see dead people.
10/26: Arc After Dark Monster Bash – Join us for our annual "merry not scary" Halloween party! This event is for our friends with developmental disabilities, their family members and support staff. Our event includes: Costume contest, Live music by DJ Five-0, Food and drinks, Special giveaways, Take home goodies. This event is FREE, but registration IS REQUIRED TO ATTEND.
10/27: Terror in the Tasting Room – If you listen closely, you can still hear the screeching of the wheels of the Carnival wagons pulling into town…. The residents are timid, but curious, and they gradually come see what the big top has to show them. Some preacher is shouting 'Abomination! Devil!' but he's quickly drowned out by the crowds, bustling to come see the side show freaks. The crowd is silent once they enter the tent, but gasps and even screams begin once the show starts. They thought clowns were meant to make them laugh, not scream. Once the show concludes, everyone walks back to their safe, normal little houses to bundle up for the night – at once trying to forget and remember everything they have seen. The Carnival troop mysteriously disappears in the cover of night, and by the next morning, some are left wondering if it was even real. The only sign is that a few children seem to have also gone missing in the midst of that strange, hazy night.
10/27:  Halloween Bash at the James Charles Winery!  All ghosts, ghouls, goblins and zombies are invited for an evening of spooky fun at the winery, featuring fresh party beats from BKDJ Paramount and dancing the night away! Come join us for an evening of wine, snacks, and fun as you boogie through the night as your alter ego. Snacks and a glass of Witch's Brew are included in your ticket.
10/27: Piccadilly's Halloween Bash 2018 – Join us for the biggest Halloween party in Winchester. Piccadilly's Halloween Bash 2018. Costume contest, great music and ghoulish drinks!
10/30: Gumbo and Ghosts Psychic Dinner – Just before All Hallows Eve come enjoy a special night featuring gumbo & ghosts!
Trick or Treating
10/20 & 10/27: Family Drive In Halloween Bounce house, magician Kevin Owens, Face Painting, costume contest for children, adults, pets. Car decoration contest. Trunk or Treating among the cars before show time. Movies will be geared towards the season.
10/27: Another option for Halloween is Old Town Winchester's Spooktacular Celebration Saturday on the Loudoun Street Mall. Stay tuned for times and all activities.
Haunted Houses and Tours
10/26: Haunted History Ghost Tour
Prepare yourself for a spine-tingling tour that delves into the mysterious history of Winchester! Learn of the restless spirits from the Colonial and Civil War eras often seen and heard in the streets and historic buildings of Old Town. Your expert guide weaves a tale of carefully researched history and true ghost stories that will leave you intrigued and hopefully convinced that they are here! Tour lasts approximately one hour. Tickets must be purchased in advance at the Winchester-Frederick County Visitors Center. Cost: $10
All weekends, and Halloween Night in October:  Haunted Nightmares  is an intense, high energy haunted attraction that uses the latest technology available to the haunt industry. With over 4600 square feet, trained actors, professional makeup and highly detailed sets, our haunt is not one you will soon forget.  (They even have daytime events.) 933 Barley Lane, Winchester, VA. 540-667-7377.
Looking for more haunted houses in the area? Try Dark Wood Manor in Luray, The Death Trail in Dumfries, Fear Forest in Harrisonburg, The Fright Night in Ashburn, Gravensteen in DC, Haunted Hollow or Haunted Farm in Warrenton, Haunted Laurianne Woods in Gainesville, or Shocktober in Leesburg.