The picturesque Shenandoah Valley offers unlimited activities to enjoy nature, taste new things, support local, and fall in love all over again! We have compiled a list of 40 incredible things to do, sorted into various categories, to ensure you have an unforgettable summer experience. From outdoor adventures to cultural delights, there's something for everyone in the Shenandoah Valley. Let's dive in!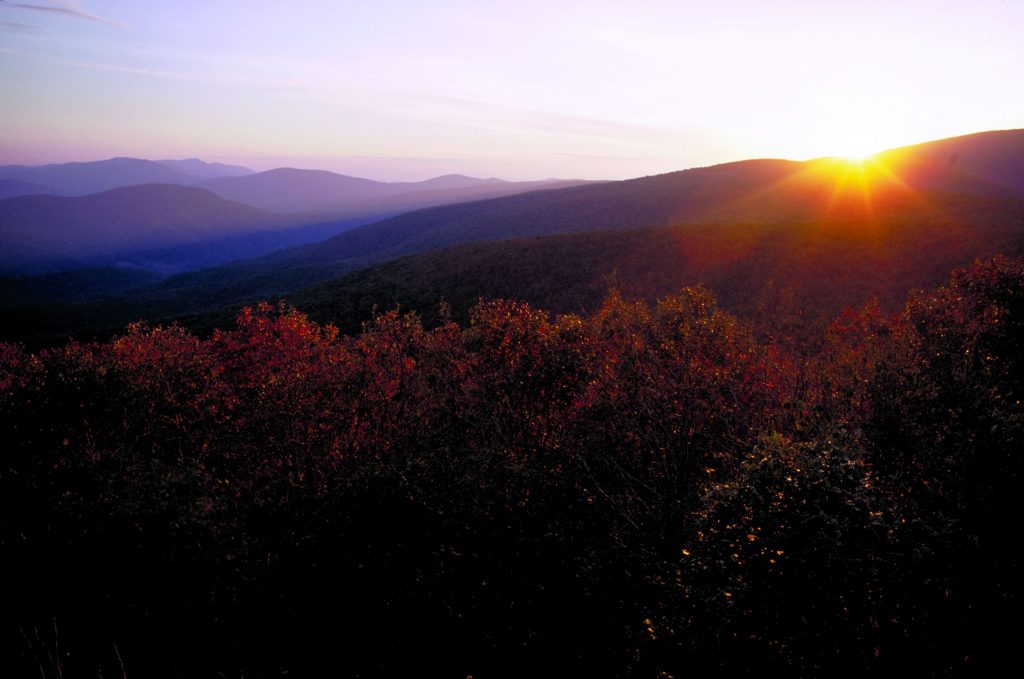 1. Hike the Appalachian Trail
Embark on an epic adventure and hike a portion of the world-renowned Appalachian Trail, offering stunning views and a chance to connect with nature. Appalachian Trail Conservancy
2. Explore Shenandoah National Park
Discover the beauty of Shenandoah National Park by hiking its scenic trails, observing wildlife, and marveling at breathtaking waterfalls. Shenandoah National Park
3. Go Canoeing on the Shenandoah River
Grab a canoe and paddle along the peaceful Shenandoah River, surrounded by lush greenery and serene landscapes. Shenandoah River Outfitters
4. Take a Hot Air Balloon Ride
Experience the Valley's natural beauty from high above with a memorable hot air balloon ride, offering panoramic views of the rolling hills. Blue Ridge Balloon Company
5. Go Horseback Riding
Saddle up and enjoy a horseback ride through the picturesque countryside, immersing yourself in the region's rich equestrian heritage. Fort Valley Stable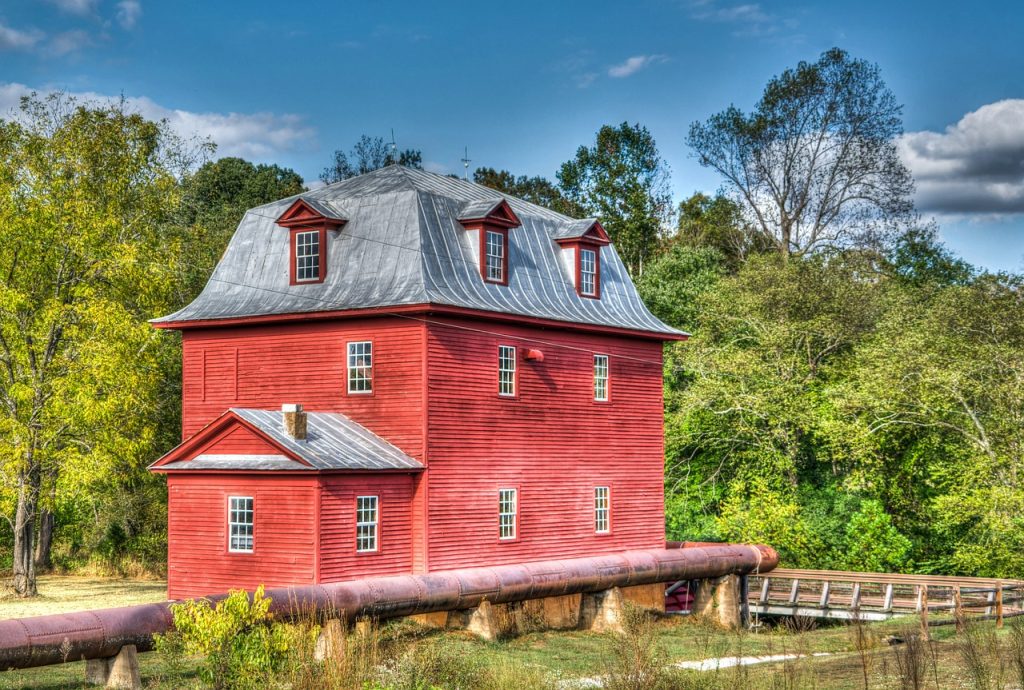 6. Visit Monticello
Explore Thomas Jefferson's magnificent estate, Monticello, and delve into the life and accomplishments of one of America's founding fathers. Monticello
7. Tour Luray Caverns
Discover the mesmerizing underground wonders of Luray Caverns, featuring stunning rock formations and a fascinating history. Luray Caverns
8. Wander through Historic Downtown Winchester
Stroll along the charming streets of Historic Downtown Winchester, lined with unique shops, galleries, and historic landmarks. Old Town Winchester
9. Attend a Vineyard Tour and Tasting
Indulge in a vineyard tour and wine tasting session at one of the Valley's renowned wineries, savoring delicious regional wines. Indulge in the flavors of the Shenandoah Valley by embarking on a wine tasting journey along the Shenandoah Valley Wine Trail. Visit picturesque vineyards and wineries, sample a variety of award-winning wines, and learn about the winemaking process. Enjoy the scenic beauty of rolling vineyards as you savor the region's finest vintages. Shenandoah Valley Wine Trail
10. Explore Harpers Ferry National Historical Park
Step back in time and explore the historic town of Harpers Ferry, where the Potomac and Shenandoah Rivers converge. Harpers Ferry National Historical Park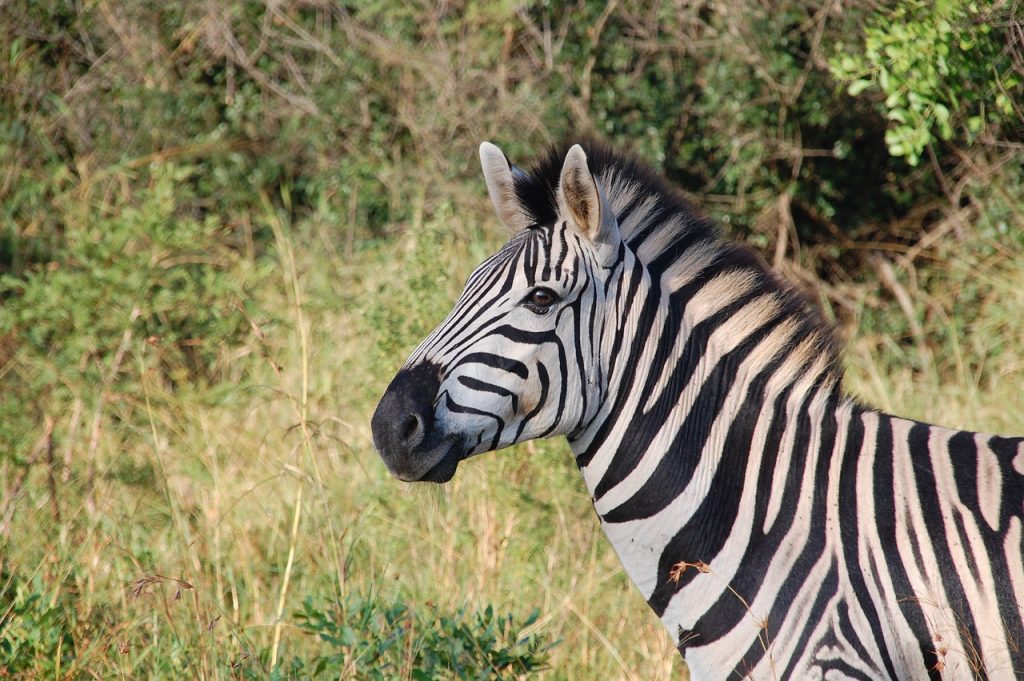 11. Visit the Virginia Safari Park
Take your family on a thrilling safari adventure at the Virginia Safari Park, where you can drive through and interact with various exotic animals. Virginia Safari Park
12. Enjoy a Picnic at Natural Chimneys Regional Park
Pack a picnic and spend a leisurely day at Natural Chimneys Regional Park, known for its towering limestone chimneys and beautiful surroundings. Natural Chimneys Regional Park
13. Ride the Roller Coasters at Massanutten Resort
Get your adrenaline pumping by riding the exhilarating roller coasters at Massanutten Resort's WaterPark, offering fun for all ages. Massanutten Resort
14. Explore the Shenandoah Valley Discovery Museum
Engage your children with interactive exhibits and hands-on learning experiences at the Shenandoah Valley Discovery Museum in Winchester. Shenandoah Valley Discovery Museum
15. Attend a Family-Friendly Festival or Fair
Check out the various festivals and fairs happening throughout the summer in the Shenandoah Valley, offering entertainment and activities for the whole family. Shenandoah Valley Festivals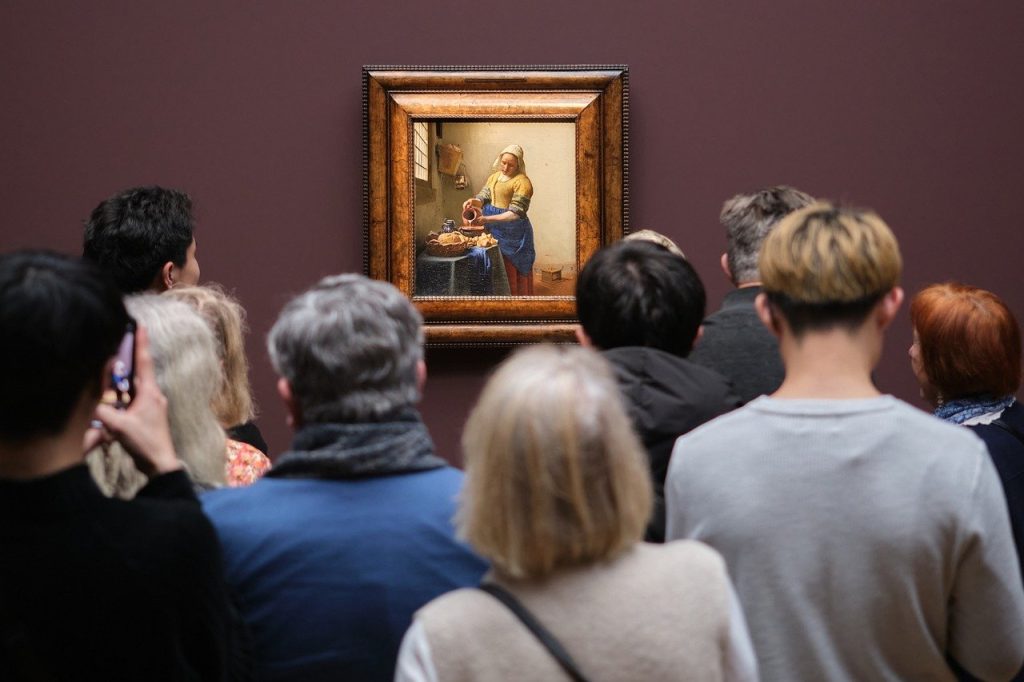 16. Enjoy a Live Performance at Blackfriars Playhouse
Immerse yourself in the world of Shakespeare and enjoy a live performance at the Blackfriars Playhouse in Staunton, a replica of the original Globe Theatre. American Shakespeare Center
17. Visit the Museum of the Shenandoah Valley
Discover the rich history and artistry of the region at the Museum of the Shenandoah Valley, featuring diverse exhibits and beautiful gardens. Museum of the Shenandoah Valley
18. Attend an Outdoor Concert
Experience the magic of live music under the stars by attending an outdoor concert in one of the Valley's scenic venues. Music Venues in the Shenandoah Valley
19. Explore Local Art Galleries
Stroll through the numerous art galleries in the Shenandoah Valley, showcasing a wide range of artistic styles and mediums. Art Galleries in the Shenandoah Valley
20. Participate in a Pottery Workshop
Unleash your creativity and join a pottery workshop to learn the art of creating beautiful ceramics.
Engage in hands-on activities such as molding clay, shaping pottery on a wheel, and experimenting with glazes. Gain insights from skilled artisans who will guide you through the process, allowing you to create unique and personalized pieces to cherish or gift to loved ones. Local Pottery Studios in the Shenandoah Valley
21. Attend a Theater Performance
Immerse yourself in the world of performing arts by attending a theater performance in the Shenandoah Valley. From classic plays to contemporary productions, you'll have the opportunity to witness talented actors bring stories to life on stage. Be captivated by the exceptional performances, stunning sets, and the collective experience of live theater. Shenandoah Theatre Summer Music
22. Explore Local Farmers Markets
Indulge in a sensory delight by visiting the vibrant farmers markets scattered across the Shenandoah Valley. Taste the flavors of locally grown produce, savor artisanal cheeses and bread, and discover unique handmade crafts. Engage with local farmers, artists, and artisans while supporting the region's economy and sustainable practices. 9 Incredible Farmers Markets
23. Attend an Art Workshop or Class
Unleash your artistic side and enroll in an art workshop or class offered in the Shenandoah Valley. Learn various techniques such as painting, drawing, sculpture, or photography from experienced instructors. Immerse yourself in a creative environment and express yourself through visual art while expanding your skills and exploring new mediums. Shenandoah Valley Art Center
24. Visit the Shenandoah Valley Music Festival
Immerse yourself in the enchanting melodies of the Shenandoah Valley Music Festival. Attend captivating live performances by renowned musicians and bands across a variety of genres, including classical, jazz, folk, and contemporary. Enjoy the serene ambiance of outdoor concerts or the acoustics of indoor venues, creating memorable musical experiences. Shenandoah Valley Music Festival
25. Explore Local Pottery and Craft Studios
Discover the rich craftsmanship of the Shenandoah Valley by visiting local pottery and craft studios. Witness artisans in action, crafting exquisite pottery, glassware, jewelry, textiles, and more. Engage in conversations with the artists, learn about their techniques, and even purchase unique, handcrafted pieces to bring a touch of local artistry into your home. Sunspots Studios
The Shenandoah Valley is a haven for art enthusiasts and those seeking unique cultural experiences. With its vibrant arts scene, rich heritage, and diverse offerings, you'll find endless opportunities to immerse yourself in creativity and entertainment.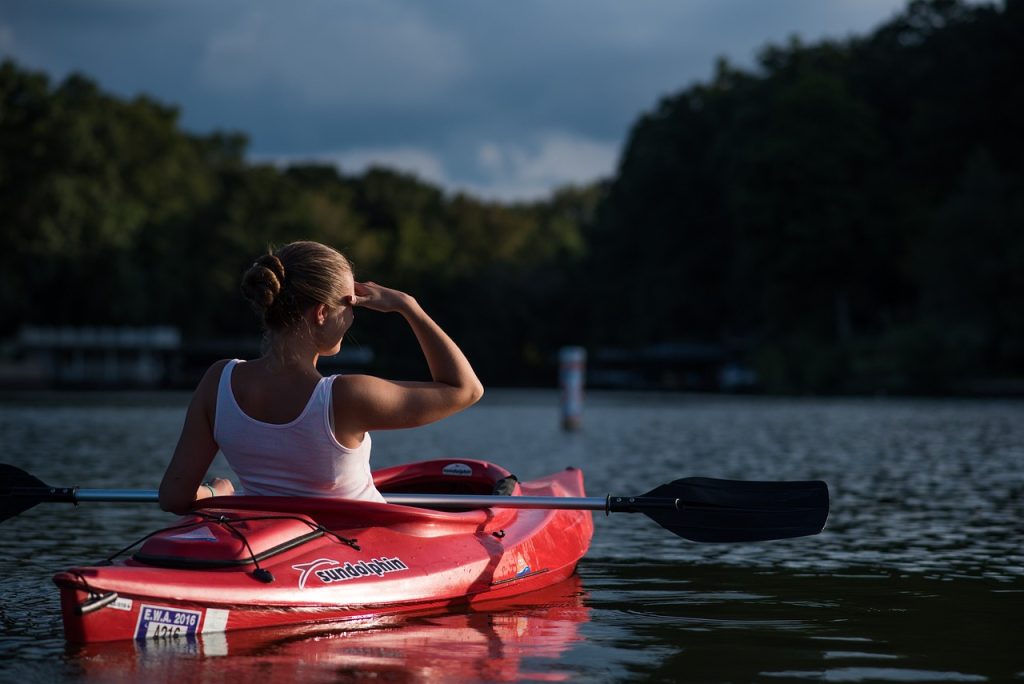 26. Discover How Chips Are Made
Take a tour and watch how Route 11 potato chips are made through kettle-cooking. Rt 11
27. Blandy Experimental Farm
Get closer to nature and explore trees, birds, and fun events like the Firefly festival, outdoor movie nights, star gazing tours, native plants, and more. Blandy Experimental Farm
28. Take a Scenic Drive on Skyline Drive
Experience the beauty of the Shenandoah Valley from the comfort of your car on Skyline Drive. This scenic roadway stretches for 105 miles through Shenandoah National Park, offering breathtaking views of the surrounding mountains, valleys, and forests. Take your time to stop at the overlooks, go for short hikes, and immerse yourself in the natural splendor that unfolds along the way. Skyline Drive
29. Go Camping in George Washington National Forest
Disconnect from the hustle and bustle of daily life and immerse yourself in nature by camping in George Washington National Forest. Choose from a variety of campgrounds nestled amidst the tranquil woods, and spend your days hiking, fishing, stargazing, and roasting marshmallows around a campfire. Fall asleep to the soothing sounds of nature and wake up rejuvenated in the great outdoors. George Washington and Jefferson National Forests
30. Visit Natural Bridge State Park
Marvel at the awe-inspiring Natural Bridge, a colossal limestone arch that stands majestically amidst Natural Bridge State Park. Take a leisurely walk along the Cedar Creek Trail, which winds beneath the bridge and showcases the surrounding beauty of forests, streams, and rock formations. Explore the nearby Monacan Indian Living History Village to learn about the region's Native American heritage. Natural Bridge State Park
31. Go Rock Climbing at Seneca Rocks
Challenge yourself and embark on a thrilling rock climbing adventure at Seneca Rocks. Known as a premier climbing destination on the East Coast, this towering formation offers a range of routes for climbers of all skill levels. Experience the adrenaline rush as you scale the rugged cliffs and admire the panoramic views of the valley below. Seneca Rocks
32. Explore the Luray Valley Museum
Step back in time at the Luray Valley Museum and learn about the rich history and culture of the Shenandoah Valley. Discover artifacts, exhibits, and interactive displays that showcase the region's heritage, from Native American settlements to the Civil War era. Gain a deeper understanding of the Valley's past and its impact on the present. Luray Valley Museum
33. Take a Scenic Bike Ride on the Valley Pike
Hop on your bike and pedal along the historic Valley Pike (Route 11), which winds through the Shenandoah Valley. Enjoy the picturesque landscapes, charming small towns, and historic sites that dot the route. Whether you're a casual cyclist or an avid rider, this scenic journey will reward you with stunning views and a sense of exploration. Bike The Valley
34. Explore Patsy Cline's Home
Discover where Patsy Cline spent her teenage years exploring music, and the memorial park that is being built nearby. Patsy Cline House
35. Ride the Virginia Scenic Railway
Traverse through Virginia's most picturesque landscapes, including the renowned Shenandoah Valley and the majestic Blue Ridge Mountains. Let the breathtaking scenery unfold before your eyes as you indulge in a nostalgic train ride that captures the essence of a bygone era. Virginia Scenic Railway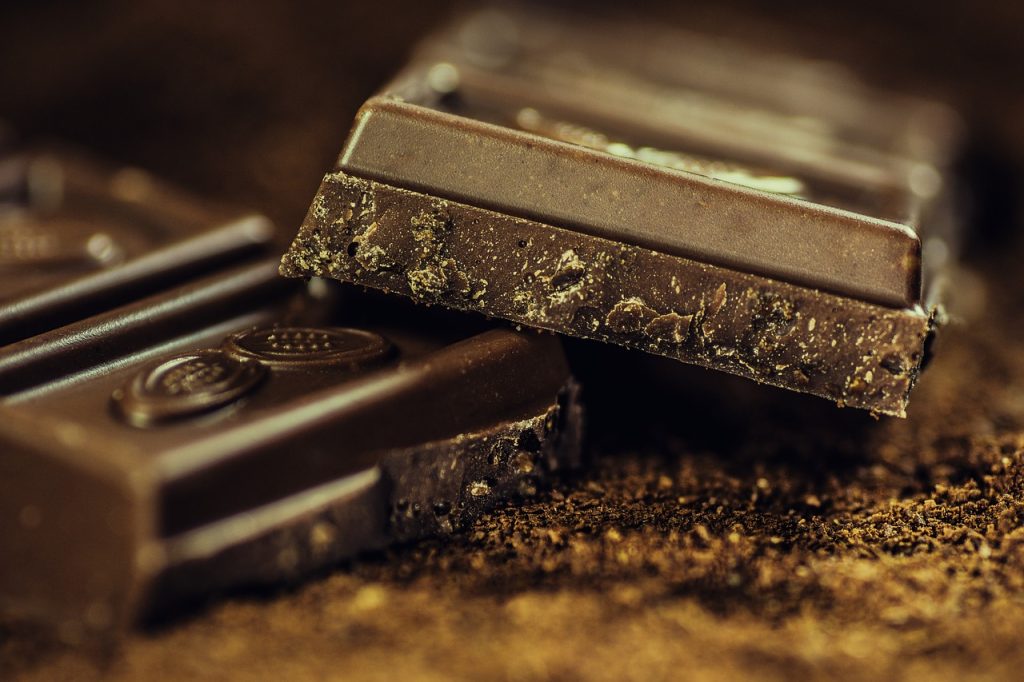 36. Chocolate and Cheese Tastings
Delight your taste buds with cheese and chocolate tastings offered by local creameries and chocolatiers. Sample an array of artisanal cheeses made with locally sourced milk and handcrafted chocolates infused with regional ingredients. Learn about the production process and savor the rich flavors and textures of these delectable treats. Shenandoah Fine Chocolates
37. Dine at Farm-to-Table Restaurants
Savor the flavors of the Shenandoah Valley at farm-to-table restaurants that emphasize locally sourced ingredients and seasonal menus. Indulge in dishes crafted with fresh produce, meat, and dairy products from nearby farms, and taste the difference in every bite. From quaint bistros to upscale dining establishments, the Valley offers a range of culinary experiences to suit every palate. L'Auberge Provencale
38. Visit Craft Breweries and Distilleries
Embark on a craft beer and spirits trail as you explore the Shenandoah Valley's vibrant brewing and distilling scene. Visit local breweries and distilleries, tour their facilities, and sample a variety of handcrafted beers, ciders, and spirits. Engage with passionate brewers and distillers who are dedicated to producing high-quality libations that reflect the flavors and character of the region. Beer Werks Trail
39. Attend Food and Wine Festivals
Celebrate the culinary delights of the Shenandoah Valley by attending food and wine festivals that showcase the region's finest offerings. Enjoy live cooking demonstrations, tastings, and pairings of local wines, beers, and artisanal foods. Immerse yourself in the vibrant atmosphere, and let your taste buds revel in the flavors of the Valley. Shenandoah Valley Wine and Jazz Festival
40. Create Your Own Food Tour
Embark on a food tour creation of your own in any of Shenandoah Valley's downtown locations! Sample an array of flavors as you visit local eateries, bakeries, and specialty food shops, while learning about the city's history and culture along the way. We suggest picking up a local walking guide to sample the local history, and then pop into 3-4 restaurants and cafes to sample their most popular item. In Winchester you could start with a scone at Knead Bread, followed by gambas at Kasbah, a brisket empanada at Gringo Gordo's, sushi or Korean street food at Awabi and finish up with ice cream at Red Fox Creamery. So many flavors to explore!
The Shenandoah Valley is a gastronomic haven, offering a delectable blend of farm-fresh produce, craft beverages, and culinary creativity. Indulge in the region's flavors and immerse yourself in the vibrant food culture that defines the Valley.
Note: This list is a compilation of suggestions and is not exhaustive. Remember to check the availability and opening hours of attractions, as they may vary. Enjoy your summer adventures in the Shenandoah Valley!