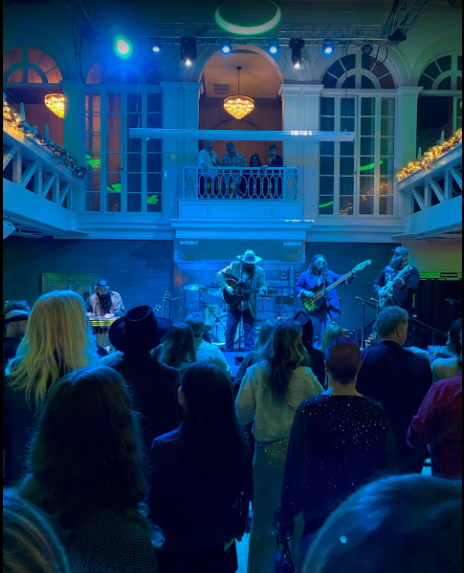 My favorite Facebook messages and texts are friends, clients, and associates asking me for a restaurant recommendation because they have guests in town and know I will have the perfect suggestion. Call it a gift, call it a coping response to executive functioning issues surrounding cooking meals, I call it a win-win. I now have an excuse to try every restaurant, as if I needed one.
Whether they are looking for an elegant spot with low conversations being murmured in comfortable sofas, or they really need to find the scant places that offer catfish, I'm always up for the task. So I've put together a few suggestions for a date night, girls night out, or time together with loved ones right in Old Town in case you find yourself short on ideas or craving a new spot.
ADVENTUROUS
Perfect for a group of friends or a couple looking for a night of excitement and trying new things.
Awabi – On Wednesdays, Awabi offers Korean street food, a great chance to expand your palate! Past offerings have included Korean corndog, Korean fried chicken and tteokbokki.
Chasin' Axe – Axe throwing will get your heart pumping and if you are anything like me, you'll be giggling in no time flat at the ridiculousness of the endeavor.
World's Away Escape – Looking to use your brain instead of your brawn? Put your heads together to escape a themed room in under an hour!
NIGHT ON THE TOWN
Ready to dress up with your love or celebrate something special?
Taylor Wine Room – Start the evening cozied up on the purple velvet couches or toasting at the open garage doors overlooking the pavilion with a glass of your favorite bubbly, wine or cocktail.
Antica Trattoria – A hidden gem further down Indian Alley you'll find authentic Italian food and comraderie, and owner Piera is ready to help make anycelebration even more special.
The Monument – Dance the night away with live music from some of the regions favorite bands. When you need a break head out to the patio beer garden to relax fireside together.
HISTORICAL TOURS AND FOOD
Discover historic facts about our city that are right under your nose!
Architecture or African American Tour – The Visitors Center has put together several self guided tours that explore the history of Old Town, perfect for a long meandering time together.
Tropical Island Cafe – The perfect spot to start or end the architecture tour, overlooking the exquisite Handley Library, we highly recommend the jerk chicken or oxtail.
T-Bones Bar and Grill – North Kent St holds a lot of African American history, and Terry Sloane offers soul food in a neighborhood and building graced by Ray Charles, Fats Domino and more legends.