Our Coffee Shop and Coffee Roasters Guide is provided in no particular order. We just want to share some information and thoughts for the coffee-lovers among us and make sure you are always close to one of them when moving about Winchester!
Hopscotch Coffee & Records – offers a rather interesting take on high-test entertainment. While stopping in to get your little pick-me-up, this unique shop offers patrons a vast array of record selections that you can preview, all while offering their signature roasted coffee beans and making some of the finest coffees, iced coffees, lattes, mochas, and much, much more.  When it seems you have an odd craving for both the taste of coffee and the smell of vinyl discs, well, I believe there is but one place to go – Hopscotch Coffee & Records.
A very engaging and social atmosphere, we would dare say it is difficult not to meet friends both old and new here.
Hopscotch Coffee & Records
250 Millwood Ave, Winchester, VA 22601
540-514-5356

Lone Oak Coffee Company – While not a coffee shop per se, we figured that a failure to include this company in our guide would be a disservice to all coffee lovers everywhere. If you're like me and enjoy trying new and different coffees on the home front, having a roasting facility of this magnitude and with this level of commitment is quite a luxury! Lone Oak boasts, "Experiencing great coffee, especially when sharing it with family or close friends, is often accompanied by the creation of lasting memories. We strive to produce some of the best coffee you'll ever taste to add substance and texture to those memories. Some of our fondest memories revolve around sharing really great coffee with friends and telling stories of past adventures. It is our sincere desire that our coffee helps enhance each and every life it touches."
From the Lone Oak House Blend, the Dark, the Mellow Breakfast Blend; to the Ethiopia Adado, Sumatra Harimau Tiger, Mexico Chiapas; to the Brazilian, Kenyan, Colombian and beyond… the Lone Oak Coffee Company could be your one-stop-shop for all of your coffee needs, wants, and desires!
Lone Oak Coffee Company – Roasting Site
22 West Bond St, Winchester, VA 22601
http://www.loneoakcoffee.com/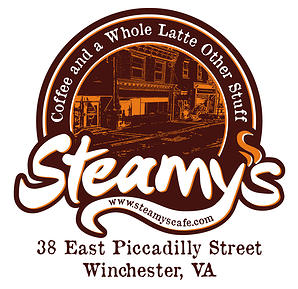 Steamy's Café – The coffee here is outstanding and the food is just an added benefit! Steamy's has a real hometown feel for all who enter, whether Winchester is your town or even if you're just passing through and looking for a caffeine kick. They always get rave reviews for their bagel offerings, but throw into the mix some fine teas, excellent sandwiches, muffins, fruits, dessert selections, (fresh fresh fresh) and Lenny's sparkling personality — you have a can't miss rest stop along your busy day.
Steamy's Café
38 E Piccadilly St, Winchester, VA 22601
http://www.thecoffeemademedoit.com/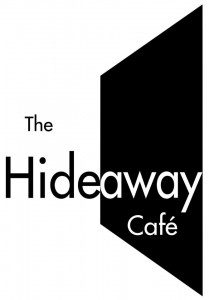 Hideaway Café – There is a reason they call it The Hideaway Café. In order to find this secretive coffee shop, you have to visit the old U.S. Post Office, and using the side door across from the Handley Regional Library head on downstairs to the basement to get to this charming little gathering room. The place is clean, fresh, and quite welcoming; a classic gathering place for friends and even an occasional laid-back business meeting. The patrons and the staff are so friendly you may find you've lost track of time and stayed far longer than originally planned. The also hold live music events and more!
Sourcing their beans exclusively from the Red Rooster Coffee Roasters in Floyd, Virginia, the Hideaway Café has an expansive list of hot and cold coffees, teas, lattes, cappuccinos, espressos, mochas, macchiatos, hot chocolate among others. From the food side of the menu offers all sorts of sandwiches and salads if you need more than just a caffeine fix to keep your day rolling along smoothly.
Also, in recent news, they've just recently added to their offerings a selection of Virginia craft brew beers and a list of wines that suit the setting perfectly!
Hideaway Café
200 N Braddock St, Winchester, VA 22601
540-450-0799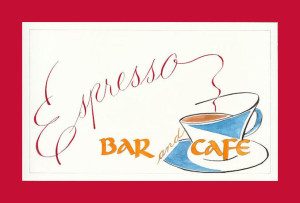 Espresso Bar and Café – It's amazing to us how distinctively different so many of our local coffee shops are, and the Espresso Bar and Café offers another one – impressively modern. Well appointed with furnishings that you know you want, but probably can't have for fear of ruining it; walls adorned with amazing artwork; a paint scheme I know I would like to have done right inside my own home… this place is a really wonderful location to sit, enjoy some fine coffee, and watch people all day long meandering up and down the Old Town Winchester walking mall. Clean, warm, welcoming whether you are sitting inside or enjoying the weather outside in the patio area. Absolutely splendid for a quick and easy date night with your loved one or even a good friend.
With a selection of espressos that most places are hard-pressed to compete with, along with the coffee, cappuccinos, lattes, teas; and if you're feeling hungry, they have a tasty assortment of pastries, soups, and sandwiches to satiate even the hungriest patron. My favorite is the breakfast sandwich with a chai, the perfect start to the morning!
Having been responsible for my introduction to the French Press (which I now have and regularly break & replace at home), I would certainly swear that their fresh, French-pressed coffee tastes better than the same coffee prepared any other way.
Espresso Bar and Café
165 North Loudoun St, Winchester, VA 22601
540-686-7209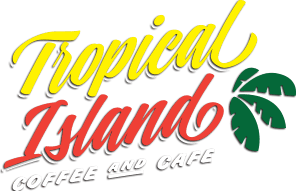 Tropical Island Coffee Café – when you really want to get away to Jamaica, but you just can't, you can always stroll on into the Tropical Island Coffee Café on Piccadilly.  Everybody dreams of being able to procure the venerated Jamaican Blue Mountain Coffee.  We can remember even springing for it — one time.  We're talking the real-deal Jamaican Blue Mountain Coffee, not the blended varieties we've grown accustomed to seeing.  And it's absolutely splendid, as are their espressos, cappuccinos, and lattes.
In addition to their robust coffee from "The Islands," one cannot overlook the delectable Jamaican food. Their Jamaican cuisine includes a mixture of cooking techniques, flavors, spices and influences directly from the people who inhabit the beautiful island of Jamaica to include the Spanish, British, Africans, Indians, and Chinese who have found their way there to live… and cook! Dishes include beef ox-tails, jerk and curried chicken, and curry goat. The dessert menu even includes York Castle ice cream flavors.
Can you say, "Come back to Jamaica" with me?
Tropical Island Coffee Café
39 W Piccadilly St, Winchester, VA 22601
540-905-8022
http://www.tropicalislandcoffee.com/