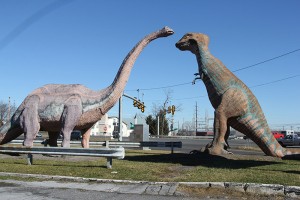 Dinosaur Land
3848 Stonewall Jackson Hwy, White Post, VA 22663, United States
540 869 2222
http://dinosaurland.com/
Dinosaur Land turns you back in time to the prehistoric past which can be enjoyed by kids, friends, and families. Open for 50 years, Dinosaur land never failed to interest and fascinate all tourists who visit.
A gift shop can be located inside the premises to ensure that everyone brings a piece of the extraordinary place with them. Surely, the affordable shirts, fenton glass, brewing materials, and many more will be as priceless as the experience that will definitely be remembered.