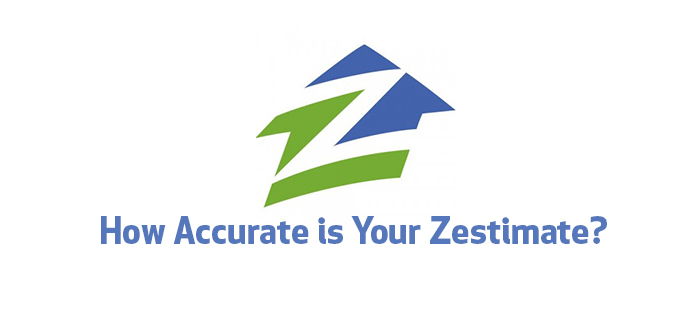 Homeowners are always interested in their home value, but never moreso than when it comes time to sell. There are many different ways to determine the value of a home, but in the past most people have turned to their local Realtor and appraiser. These professionals take into account a variety of things including recent homes that have sold, tax assessments, value of the land, changes the market is expecting, condition of the home and so forth.
The Internet has changed things in this area with much more information being available online, including recent sale prices. Some websites that list real estate for sale also now list the estimated value of that real estate, such as Zillow's Zestimate. As the name implies, this is an estimate of value, but it can often cause problems for homeowners whose homes may be worth more than the Zestimate lists on the website. Potential buyers will wonder why there is such a difference between the Zestimate and the asking price, which can result in lower offers or worse, no offers at all.
So what exactly is a Zestimate? According to Zillow: "the Zestimate® home valuation is Zillow's estimated market value, computed using a proprietary formula. It is not an appraisal. It is a starting point in determining a home's value. The Zestimate is calculated from public and user submitted data." Some of the data they use in their formula could be wrong of course. For instance, if they pull room data from tax records that haven't been updated since you completed your second story or finished basement, the value could be wildly off from an actual appraisal.
Zillow actually lists the national median error rate at 8%. So let's do some quick math on what that could mean for your actual property. If you home is worth $100,000, Zillow could list the value at $92,000. If your home is worth $400,000, Zillow's value could appear to be only $368,000, a difference of $32,000 which is a lot of money to leave on the table. That is just the median error rate, in some neighborhoods the error could be 20% or 50% if the market is moving fast and Zillow is pulling inaccurate data from their sources.
Zillow is now offering homeowners the chance to correct information which will update immediately in the Zestimate, so that is good news. When you list your home with a Realtor you can also choose to not have values appear on your listing and websites should honor this request when showing your listing, although some do not.
In the end Zillow recommends:
We encourage buyers, sellers, and homeowners to supplement Zillow's information by doing other research such as:
Getting a comparative market analysis (CMA) from a real estate agent
Getting an appraisal from a professional appraiser
Visiting the house (whenever possible)
If you are thinking of buying or selling, call me to determine the actual value of your home or the home you would like to place an offer on and I'd be glad to help you.