Buying a home is the largest financial decision most people will make. Even if you have bought a home before it has likely been a few years and you may forget what is involved in the process. We've put together a guide that will help you understand what has to happen to buy a home from the beginning to getting the keys!
Getting Preapproved for a Loan
You will need to get preapproved for a loan before you can start looking at homes. Getting approved means you will understand your price limits so you don't fall in love with a home you can't afford. Some loans also have some guidelines on what homes you can purchase, for instance FHA loans and other government backed loans will not approve homes that have health or safety issues so fixer uppers might be off the table if that is the loan you plan on using.
Types of Loans Available for Buyers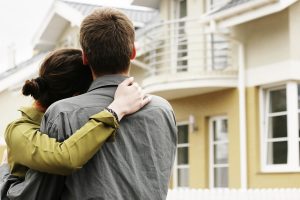 There are many types of loans available in today's marketplace. Let's cover a few of the most popular. Conventional loans are what most people think of when buying a home with the traditional 20% down payment. Conventional loans are the hardest to qualify for, needing the highest credit scores and largest down payments, but there are conventional loans now for 3-15% down so more people qualify now.
FHA loans are the most popular government backed loans with just a 3.5% down payment needed and lower credit scores. There are also ways to get 100% financing through USDA loans or programs that offer the 3.5% needed for FHA loans through a second loan such as FHA Plus and VHDA.
Speaking with a local lender that understands your situation and has access to the most loan products is important so you can get the best rates and the loan that fits your family. Your real estate agent will have lender recommendations for you based on who has been able to help their clients before and closed on time. They will all have online application so you can complete everything from the comfort of your home.
FHA
3.5% down payment, you can ask for some closing costs to be paid by the seller
Minimum credit score of 580 (lower scores are eligible with larger down payments)
FHA PLUS
The 3.5% down payment can be done as a second loan
Minimum credit score of 620, if you have a 680 or higher you can get up to 5% as a second loan
USDA
100% financing available to approved properties in rural districts
Minimum credit score of 640
Conventional
3-20% down payments for different programs
New HomeReady by Fannie Mae can use non-borrower household income as a compensating factor, use boarder income, and lender paid closing costs are available
VA Loans
100% financing loans available to Veterans
Credit Scores Needed
If you are currently renting and are a first time home buyer with past credit issues, it can be frightening making that first loan application. Each lender has their own criteria for loans, so even if it looks like you have a good credit score in an online credit checking system you could still need to do something in order to qualify, such as show past payments for utilities or cell phone bills if another tradeline is needed. The general lowest score that qualifies for some loans is 580, while better rates and more loan options open up with 620, 640 and higher scores.
If you are thinking of buying in the next year it is smart to speak with a lender 6-12 months ahead of time so you can prepare for any issues and potentially increase your score and lower debt for better rates when you are ready to buy a home.
What Type of Down Payment Help Is There?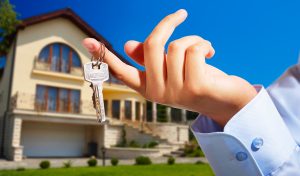 Coming up with a down payment can be difficult for first time home buyers. Other than 100% financing options like USDA or VA loans, there are also some down payment assistance programs.
VHDA down payment assistance is a local Virginia loan program that helps with down payments and FHA Plus is another program. FHA Plus and VHDA loans offer the down payment as a second mortgage. With FHA Plus, instead of paying a 3.5% down payment out of your pocket like a normal FHA loan, they create a second mortgage with the 3.5% so you get 100% financing with zero down payment. VHDA does the same thing except the down payment is a grant and does not need to be repaid. The grant is 2-2.5% so you only need to come up with .5-1% of the home sale price for your down payment.
Locally we also have the Blue Ridge Housing Down Payment Assistance program. Similar to FHA Plus and VHDA programs, the HDPAP down payment assistance program offers a down payment in the form of a second mortgage. The HDPAP program allows the loan to be deferred though, meaning you don't have to make payments on it and it is zero percent interest, it gets repaid when you either sell the home, transfer ownership, refinance your first mortgage or move into another home. The program does have income guidelines and offers up to 10% for a down payments, so if you qualify it can truly affect your ability to buy a home in a positive way.
Determine Your Housing Needs
Once you are approved then you can start the work on deciding what you need in a home. You will want to make a list of your wants and your needs. Most likely you will not find a home in your budget that meets everything on your list, so think about your non-negotiables and work with your agent in determining what is really important to you.
You will also want to drive around neighborhoods you are interested in, during the day, in the evening, and on a weekend so you can see what the community is like all of the time. You might love a neighborhood during the day but find out that everyone let's their dogs out when they get home from work and the barking is too much for you. You'll also want to look at traffic patterns, ease of getting in and out, check crime rates online and anything else that might be unique that you need or don't want near your home. Commute times is a big one in some areas, while having close shopping might be an issue close to your heart.
Working with a Real Estate Agent
In today's real estate world there are three types of agents: seller agents, buyer agents and dual agents. A seller agent works with the owner of a home, the seller, a buyer agent works with someone looking to buy a home, and a dual agent works with both the seller and buyer in the same transaction.
A buyer agent represents ONLY the buyer, to protect their interest. This relationship is formed by signing a buyer representation agreement. The agreement outlines what the agent will do for you, and how the agent is paid. In order to protect yourself you should only work with ONE agent. Anytime you see a home for sale that you are interested in, you should contact your agent, not the number on the sign as that is the listing agent and anything you tell them can be used against you during negotiations. If you want to view new home models you should also make sure your agent is with you for the first visit so your interests are protected as the sales rep only works for the builder.
Who pays the buyer agent?
Most times working with a real estate agent is FREE for you the buyer! When a seller signs a listing agreement with their agent they commit a certain portion of the commission to be paid to the buyer's agent. This amount is listed in the MLS, if it matches the amount you have agreed to pay your agent then your agent is completely FREE for you to use. If the amount is less then you will owe the difference. Your agent will let you know anytime this is a possibility so you are aware before seeing a home.
Your agent will:
Keep you informed of new homes on the market
Help you preview homes online to narrow down your search
Personally tour homes with you
Advise you on offer price based on comparable sales
Present your offers to the selling agents
Negotiate your offers to get you the best price and terms
Help you schedule inspections and negotiate any issues found
Work with your lender and closing company to get to closing
Hand you the keys to your new home!
Viewing Schedules
You will need at least 24 hrs notice when there is a home you want to see. This gives your agent time to contact the owners or their agent to schedule everything. Same day showings are usually not possible as families need to prepare the house.
Sticking to Your Price Range
Real life is not like HGTV, most homes sell for 96-98% of their list price in the Winchester market. That means if you are approved for $200,000 you are not going to be looking at $300,000 homes as you are not able to buy them.
FSBO's, New Construction Model Homes, Yard Signs
Your agent represents you in any home purchase, so when you see a FSBO sign or a model home you want to stop in on the way home, you need to let your agent know in advance and let them call the FSBO first or schedule the model home visit. This includes calling another agent when you see their sign in a new home that just came on the market. Write the number down or the address and they will find out any information for you! This is to protect you and get you the best price, as well as avoid you owing commission to multiple agents.
Making an Offer on The Home You Want to Buy
Once you have found the property you want, your agent will write a purchase agreement. While much of the agreement is standard, there are a few areas that your agent can negotiate:
The Price
What you offer on a property depends on a number of factors including its condition, length of time on the market, buyer activity, and the urgency of the seller. While some buyers want to make a low offer just to see if the seller accepts, this often isn't a smart choice, because the seller may be insulted and decide not to negotiate at all.
The Move-in Date
If you can be flexible on the possession date, the seller might be more apt to choose your offer over others.
Inspections
Buyers can include the right to conduct inspections to make sure the home is in working condition. Inspections can carry the right to renegotiate based on results and cancel the contract if you are not satisfied with the results.
Closing Costs and Concessions
If you need financial help for closing costs this can be included in the offer by requesting the seller pay a portion of the closing costs for you or other expenses. This can be limited by the type of financing you plan to use.
Typically, you will not be present at the offer presentation – we will present it to the listing agent and/or seller. The seller will then do one of the following:
Accept the offer
Reject the offer
Counter the offer with changes
By far the most common is the counteroffer. In these cases, my experience and negotiating skills become powerful in representing your best interests. When a counteroffer is presented, you and I will work together to review each specific area of it, making sure that we move forward with your goals in mind and ensuring that we negotiate the best possible price and terms on your behalf.
Once the offer is accepted, the terms of the contract are put into action including inspections, appraisals, surveys, etc.
How Much Are Closing Costs When Buying a Home?
Closing costs often come as a surprise to first time home buyers. In Winchester they can add up to 3% of the cost of the home! Closing costs include:
Title search
Title insurance
Loan fees
Credit report
Prorated taxes and HOA fees
Homeowners insurance
Transfer taxes
Depending in the type of loan you are using you can negotiate for the seller to pay all or a portion of your closing costs. This will need to be taken into account in your offer in order to make it reasonable for the seller to do so. Don't expect to make a low offer and ask the sellers to pay all of your closing costs on top of it! Chances are they will laugh and reject your offer, often without even a counter. Your agent will counsel you on the appropriate offer.
Inspection and Appraisal Process When Buying a Home
The contract will spell out which inspections you plan to conduct, and how long you have to conduct them. Most inspections are at the buyers expense so it is important to discuss concerns with your agent ahead of time to determine what makes sense to inspect.
Your agent will help you schedule everything and review the findings with you. Typically you will be able to ask the seller to fix issues or offer you a credit, or you can simply walk away from the home if there are too many problems on the inspection report. If you are buying a home As Is, then the report is just for your information and the owner will not agree to fix anything.
Inspection reports will include issues the inspector sees and suggestions for how to fix them, or potentially a suggestion to have an expert look at the issues if it is out of their professional experience such as foundation issues. When deciding what to ask the seller to fix or credit it is important to understand that the inspection report is not a laundry list of what the seller must do. You should be focused on safety and health issues and understand that every home will have minor imperfections as they age. Your agent will help guide you on the negotiations or decision to walk away from the home.
Appraisal is the process the bank takes to ensure the home is worth what you have offered to pay. They essentially do what your agent has done but more thoroughly, by comparing your home to recent homes that have sold nearby. They compare the lot, square footage of the home, bedrooms, baths, finishes and condition of the home to determine the value. If the home appraises for what you offered or higher you are good to close, if it comes in lower though you will either have to negotiate with the seller to either lower the price to the appraised amount or come up with the difference somehow. If you cannot come to an agreement then the contract is ended.
Closing on Your New Home
Once everything in the contract is fulfilled and your lender has completed the loan package they will send the closing disclosure to you for signature. The disclosure will go over all of the details of your loan, how much you will be paying, and how much you will need to bring to the closing table. Then you show up at closing and sign your life away! Errr, sign your mortgage paperwork and get the keys to your new home!