Misty Weaver of the Dream Weaver Real Estate Team shares with you today information regarding buying a new construction home in Winchester, Virginia and surrounding areas.  Listen to or read about the four tips that can save you a lot of money and make sure your best interests are taken care of during the build and after buying!  A full transcript follows the video below.
Video Transcript:
Hey, guys! Misty here with the Dream Weaver Team and I wanted to come and talk about new construction today. I have a lot of people that are building new homes and it is fabulous. There might be some things that you do not understand or know about that.
The first thing is that when you walk into that gorgeous model home, that sales rep in there represents the builder and only the builder. So in order to protect your interests you need to have an agent with you the very first time you go into a model home. And a lot of people go in without an agent because they believe that they are going to get a better deal because the builder doesn't have to pay an agent if you don't have one with you.
Absolutely not.
So number one, the base price is the base price. They're not going to lower that for you. It would affect their future sales, especially if the next person brought in an agent and they had to pay that agent. And it will also affect their appraisal, so they simply do not lower that base price. And if you go in without an agent, that just means the builder gets to keep that extra money. Always take an agent with you. The builder is going to pay for it and you are going to have protection.
Some of the things that your agent is going to do is look at different communities that the builder builds and see if you can save money in a different one. Oddly enough, they build the same houses in different communities and charge completely different prices. So sometimes you can save up to $40,000 just by going ten miles down the road. Your agent knows all of that. So take one with you.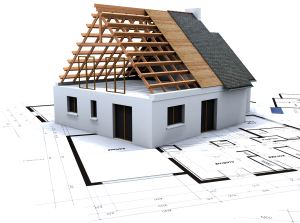 The second thing your agent is going to do is they're going to look at all of the upgrades and let you know what is kind of standard in the community; how many people are really doing all of the upgrades so you are not over-building the house, which can affect you when you go to sell it. This is especially true if you have to sell it fairly quickly in the next two or three years and they are still building in that community. So think about Snowden Bridge here (Snowden Bridge Homes for Sale).  They still have a lot of homes to build. You're going to be competing against new construction with your resale home if you have to sell very quickly down the line. That means you're going to lose money basically. So your agent is going to let you know which upgrades make financial sense for you, for your future plans, and which ones you might be able to save by doing after you close such as decking, patios, and any custom things that might be completely ridiculous, frankly.
For instance, I have a client that did custom iron railings. My construction guy doing it after the build could have done it for $1500. The builder quoted them $7500. Use your agent. They'll help you. They'll help you figure these things out.
The biggest mistake that I see buyers do when they go into new construction is they believe everything is going to be perfect; the builder is making sure everything is done the way that they they want, the way that they requested; the way that it's supposed to be legally; and the County is going to be checking on everything anyway, so you don't need to do an inspection.
Big, big, biggest mistake buyers make. Do an inspection. Do two of them.
Do the pre-drywall inspection. They've got the house up, it's wrapped. They've got most of the electrical stuff in. Most of the plumbing. And you can see everything behind the walls. Because when that drywall goes up, you're not going to see a lot of problems. They're going to be covered up. So you need to have that pre-drywall inspection.
And let me just tell you a couple of things that have happened. I have clients building at Lake Frederick right now (Real Estate for Sale in Lake Frederick) who just had their pre-drywall inspection. They found four trusses — two were broken, two were completely crooked.
Is the roof going to fall down? No, probably not. But if something happened during a hail storm or a wind storm and the insurance adjuster came out and saw those interior issues, they could deny that claim. And when they would go to resell that house, no matter when it is — two years, five years, ten years, 20 years — that buyer is definitely going to do an inspection and they're going to find those issues. And then you are going to be responsible for paying for that structural engineer to come out and fix the problem!  If you did that inspection, you got it done, the builder would be responsible for doing that and paying for it. So it's just $400 that saved them probably $5000 down the road. So do those inspections! And your agent will let you know that.
If you are thinking about new builds, please reach out. I'm happy to go with you to any model homes, talk to you about the process, and see if it's right. We can also discuss building with a custom builder. Even if you're picking a plan from a website and you want to buy a lot and put it on there, I have custom builders available for that and can protect you in that situation as well.
If you have any questions, let me know. Bye, guys!
Please do like us and share us, we are @dreamweaverteam on Facebook!  We have an abundance of great information and homes for sale and photographs and more!  If you're looking to buy a home in the region or pretty much anywhere in Virginia contact us!  We can help!  And see our links: