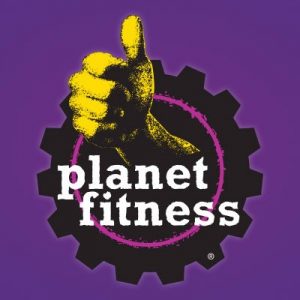 PLANET FITNESS:  1673 S Pleasant Valley Rd, Winchester, VA 22601, (540) 773-3435.  The "Judgment Free Zone" is in central Winchester with a well sized facility and all of the equipment you need to keep in shape.  The staff is pleasant as is the environment.  There is plenty of locker space for your personal belongings.  And of course they have some of the lowest membership fees you can find.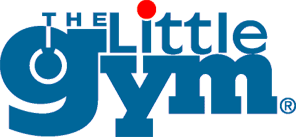 THE LITTLE GYM:  3107 Valley Ave. Suite 102, Winchester, VA 22601, (540) 662-0411.  For the younger crowd there is The Little Gym.  The Little Gym boasts "the world's premier enrichment and physical development center for children ages 4 months through 12 years". Programs offer children a springboard to life's adventures by using movement-based learning and imaginative play to help build the confidence and skills needed at each stage of childhood.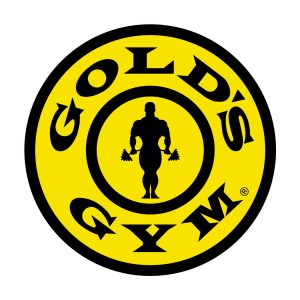 GOLD'S GYM:  1109 Berryville Ave., Winchester, VA 22601, (540) 667-4653.  The ole' stand-by, Gold's Gym has been in Winchester for as long as we can remember.  Great facility, extremely personable staff.  They are a 24/7 available gym for those folks with the crazy work and/or social schedules with easy transfer and guest privileges at Gold's all across the country.  While not the biggest or most elaborate Gold's Gym, if a solid workout is what you want by a name you know, this is it.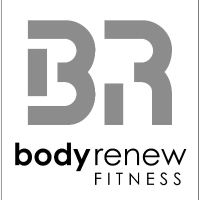 BODY RENEW FITNESS CENTER:  221 Commonwealth Ct., Winchester, VA 22602, (540) 869-0100.  Membership at Body Renew includes FREE childcare, FREE tanning, FREE childcare, and much, much more.  This is more than just a fitness center, it's an absolute sports complex that also offers sports leagues and clinics (including flag football, basketball, roller hockey, volleyballs, soccer, and more).  If you want personal training, they've got it.  They also host large expos and events, concerts and private parties.  You really should check out everything that they have to offer you and the community.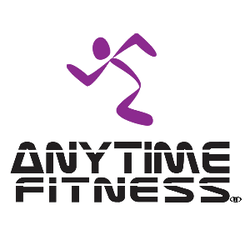 ANYTIME FITNESS:  208 Grocery Ave., Winchester, VA 22602, (540) 504-7475.  "Get to a healthier place at Anytime Fitness!"  With friendly, professional staff trained to help you with your fitness regimen no matter your skill level, it's hard to go wrong at the stalwart Anytime Fitness.   Their memberships include a free, no-pressure fitness consultation, global access to more than 3,000 gyms, and is another 24/7 fitness center for the convenience of even the most demanding work and social schedules. Anytime Fitness Winchester has been a neighborhood favorite for over 7 years offering a clean and convenient facility for people of all fitness levels and with any health goals to feel accepted and comfortable in a friendly, supportive gym environment.  They offer top of the line cardio equipment, strength machines, free weights, TRX training, virtual classes, small group training as well as one-on-one personal training to accommodate your style of fitness.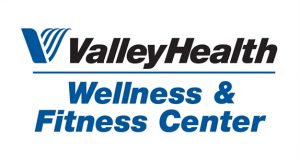 VALLEY HEALTH WELLNESS & FITNESS CENTER:  401 Campus Blvd., Winchester, VA 22601, (866) 439-2325.  More than a few people would argue that this is the best place in the community for fitness, health, and wellness.  It's not hard to believe when the place is on the campus of Valley Health Systems Winchester Hospital!
Valley Health Wellness & Fitness Center offers "the only health club experience of its kind in the region."  With a fully-integrated health and fitness center sets the stage for a comprehensive, medically-integrated environment focused on your total well-being, ranging from day-to-day health maintenance to weight loss programs and special medical and clinical programs. The workout facility and services are approached from a medical perspective and offers the following ameneties:
Complete aquatic area with lap pool and warm-water exercise pool
Indoor track for walking and jogging
State-of-the-art weight training and cardio equipment
Personal training
Massage therapy
An extensive list of fitness classes
Valley Health Wellness & Fitness Center is a certified medical fitness facility by the Medical Fitness Association, the country's leading organization dedicated solely to medically integrated outcomes and accountability based fitness facilities. The center was the 21st facility in the US and the 30th in the world to achieve the distinction from the not-for-profit member organization.

EVOLUTION HUMAN PERFORMANCE AND REHABILITATION:  130 Windy Hill Ln., Winchester, VA 22602, (540) 550-4358.  Evolution Human Performance & Rehabilitation was founded by Scott Dolly MS, ATC/L, CSCS. Scott has built a team of functional movement specialists who deliver the absolute best in strength and conditioning, injury prevention, and sports performance.  They are focused on and committed to helping each member achieve his or her fitness and performance goals; and are dedicated to keeping our athletes and members healthy and injury free while motivating them to work hard to achieve their maximum level of performance. We are passionate about strength and conditioning, injury prevention, and sports performance.

SHENANDOAH CROSSFIT:  661 Millwood Ave. Suite #104, Winchester, VA 22601, (717) 873-3952.  Established in early 2012, Shenandoah CrossFit has become the standard for coach-led fitness in the Winchester area. Their fun and professional staff works with individuals from all age and ability levels. We teach movements that you find in real life. The hour-long classes focus on short daily workouts to maximize results for any individual. The 6,000 square foot facility allows us to perform workouts in a safe and effective environment. A typical class will include a group warm-up, technique session and a workout that will get your heart rate up, but not too much!  All in all it is a positive training atmosphere that improves one's overall fitness level regardless of age, gender, race, physical ability, or economic status. Your friends workout here and we look forward to working with you!