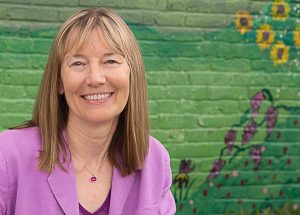 One of the distinct values of the Winchester area is the resident's ability and desire to collaborate together to improve the lives of everyone. We see this over and over with local business owners, and even our non-profits. In 1999 the Valley Health System, Inc.'s Community Health Needs Assessment spawned Our Health. The top five health requirements were providing organizations with shared space and administrative services to foster effective collaborative programs, resource sharing, business and community involvement, and a shared commitment to supporting the region's most vulnerable.
In October 2003, six regional agencies purchased and remodeled a facility in downtown Winchester that served 5,000 visitors the first year. The Winchester Department of Social Services and Winchester-Frederick County Health Department moved into the refurbished Snapp Foundry Building in 2010 to expand the Kendall Community Campus of Our Health (sold to the City of Winchester in 2021). They added 21 campus partner agencies in May 2017 when they inaugurated the Winchester Valley Workforce Center in the refurbished Patton Furniture Warehouse Building. With over 114,000 client visits per year, these campus agencies have grown significantly since inception.
Our Health leads its 90+ partner agencies in grants research, writing, and administration, nonprofit board training, and administrative and financial management. Its Volunteer Action Center matches volunteers to local needs and nonprofit partners to program enhancements.
Executive Director Sharen Gromling came on board in 2010 and is most proud of the recruitment of the Workforce Center to the campus. "For years our campus had wonderful partners who served the physical and mental health of their clients, but that was only part of their need. Because of their health conditions, many clients had lost their jobs, insurance, homes, and transportation. We needed partners on our campus that would help lift the clients up out of these situations once their health had improved."
The Center partners include Virginia Employment Commission, Laurel Ridge Adult Education and Virginia Career Works. Each partner helps clients find sustainable work and provide additional training to learn new trades, all in one location for ease of access.
Sharen believes, "the biggest needs in our community include access to health care including mental health and substance abuse, case management/navigation of services for those with chronic health conditions, affordable housing, and reliable transportation. Although we are not a direct client health care provider, Our Health's role is to provide a safe, affordable and well maintained campus for our partners to provide these services. In addition we assist our partners through grants, volunteer recruitment, and training. What we do makes it easier for them to focus on their clients' needs and not have to worry about who is removing the snow, cleaning the offices, etc."
Learn more about Our Health and fundraising needs and opportunities at OurHealthVA.org