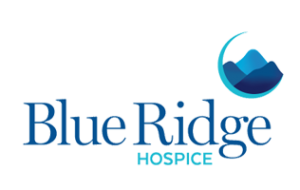 What is hospice care? Well, hospice care provides medical services, emotional support, and spiritual resources for patients and their family members where the patient is in the last stages of an extremely serious illness, such as cancer or heart failure. Hospice care provides for family members to manage the practical details and emotional challenges of caring for a dying loved one.
In Winchester, Virginia, Blue Ridge Hospice is just such an organization. Since 1981, Blue Ridge Hospice has been providing hospice care to patients in the Northern Shenandoah Valley and Western Loudoun. Blue Ridge Hospice is a community, not-for-profit healthcare organization and has locations around the Winchester, Virginia area to include their main offices, thrift shops (116 Featherbed Lane & 822 Berryville Avenue), as well as other service areas and thrift shops in surrounding communities. Donations are accepted at the thrift shops.
Blue Ridge Hospice
333 W. Cork St., #405
Winchester, VA 22601
(540) 313-9200
info@blueridgehospice.org

Since 1973 the Winchester Rescue Mission has been serving Winchester, Virginia by provided assistance to the homeless and impoverished in the community. Some of the services offered by the Winchester Rescue Mission include: addiction recovery programming, case management, biblical studies and spiritual guidance, men's residential shelter housing for the homeless, vocational counseling, and community food distribution. They also have a soup kitchen to provide food services to those in need.
Data shows that those in need are increasing substantially year-over-year, and so the need for donations of food, clothing, volunteer time, and other areas are always needed and ever-increasing.
Winchester Rescue Mission
435 N. Cameron Street
Winchester, VA 22601
(540) 667-5379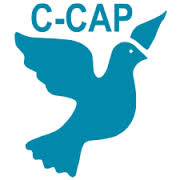 Congregational Community Action Project, also known as CCAP is a non-profit, faith-based, charitable organization that is funded by area churches, a synagogue, businesses, civic groups, bequests, and private individuals. CCAP receives no funding from local, state, or federal government agencies.
The CCAP organization is all-volunteer and have no paid staff.  What this means is that they are to return 97% of every dollar donated directly back into the community!  The balance of those contributions of 3% is used for postage, insurance, office administration and telephone expenses.  Additionally, CCAP maintains a complete food pantry; they operate a clothing room of all sizes; and they offer assistance in various other areas including, but not limited to: rent assistance, utilities assistance, and prescription drugs assistance.
Always in need of volunteers and donations, their contact information you can find here:
112 South Kent St.
Winchester, VA 22601
(540) 662-4318
franricketts@comcast.net
These organizations and all of the others in the community are grateful for whatever assistance you may be able to provide.