This home selling guide will show you how to sell your home, especially in the Winchester VA area. We examine pricing strategies, how to prepare your house for sale, increasing your home value, costs involved in selling your home and more. If you are wondering what your home will sell for in today's Winchester market, call 540-999-8826 or use our Instant Home Value Calculator and we will follow up with you to make sure your value is accurate.
Updated Winchester Real Estate Market
Knowing the current real estate market is imperative when it is time to sell your home. Each market is unique and depending on your price point and location it could be a totally different market right down the street. For instance in Winchester right now, homes under $300,000 are a sellers market, going very fast and with multiple offers many times. Yet as soon as you hit that $300,000 price point and over the market slows way down, especially if the home is not updated. Contrast that to the real estate Market in Leesburg and the pricing completely changes, so knowing your local market is important!
Of course your individual home style, condition, view and more will need to be compared to what has recently sold and what other homes are on the market. This can change daily and may call for price updates as your sale progresses.
Choosing the Best Real Estate Agent
Of course your real estate agent will have the most knowledge on the market. Choosing a Realtor can make a large impact on your home sale process and timeline. Today's buyers are looking online so if your agent is old school and still only marketing in print magazines and newspapers your home is not going to get in front of current buyers. Knowledge, marketing, technology and testimonials are all important when interviewing agents. Just because you see someone's signs in a lot of yards doesn't necessarily mean they are selling those homes fast, at a good price, or even at all.
What Marketing Should My Agent Be Doing to Sell My Home?
Over 90% of buyers start their home search online, which has completely changed the way homes are marketed. Online real estate portals and websites can give buyers much more information than when a buyer had to schedule a showing to even see the inside of a home in the past. That means an agent needs to have more marketing skills than ever, including:
Professional photos
Video
Individual websites
Social media
Writing skills
Gone are the days of putting a sign in the yard, the listing in the MLS and praying for a buyer. Your agent needs to be actively marketing your home to stand out!
Setting Your Home Sale Price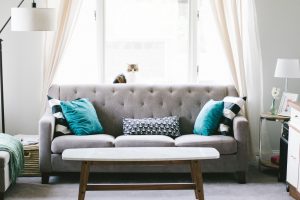 Ask any homeowner and they will tell you their home is the best one on the block! We are emotionally attached to our homes, even when we are selling to move to a better home we still believes ours is the best. When it is time to determine what price your home will sell for an agent will consider many things. Some of the things your agent WILL NOT consider include:
The price you paid
The price of improvements you completed
The amount you need to move
While you may have a price that you need to get, that price may not be reflected in what someone is actually willing to pay. It can be difficult to hear what your agent believes your home is worth, but understand that they are only telling you what the market is telling them. What your agent will look at are signals from recent homes that sold as well as the homes that were listed and did not sell for some reason, and current inventory. You can of course choose your listing price, but overvaluing your home often results in lower offers as you chase the market with price reductions.
If you are interviewing multiple agents it can be enticing to go with the one that tells you the highest price you can get for your home. We call this "buying the listing." An agent may tell you what you want to hear or promise a higher price than other agents in order to get your business as they know that they will get business just by having a sign in your yard, whether they sell your home or not. Take a look at all of the data they show you to determine if their price is realistic if other agents are giving you lower comparables.
When coming up with a listing price for your house an agent will consider the following variables:
Recent home sales
Homes that were listed but did not sell
Competing homes on the market currently
Condition of your home
Recent repairs or improvements
Time frame for selling
Each of these will be compared (which is why they call them comparables) and an estimated range will be determine that your home will likely sell at. Pricing on the lower end of the range will usually result in a faster sale, but depending on your timeline pricing at the higher end might be advisable to see if showings are scheduled that could result in a sale at the higher price.
Home Value Calculators
If you are just thinking about potentially selling your home and want a general guide to what your home might be worth it can be tempting to use an online home value calculator or the Zillow Zestimate as a guide. These values are rarely accurate as they can only rely on public information such as tax records which are often wrong, and recent sales that only compare the location of your home. You will still want to talk to an agent if you are almost ready to actually sell as you will need someone that has seen your actual home to create a realistic comp analysis that will take into account the condition of your home, upgrades you have completed, and accurate details on square footage and lot details.
How You Can Increase Your Home Value
Paint, Paint, Paint
The simplest way to improve your home is paint! Fresh paint makes rooms look clean and updated, and at around $25 a gallon it's a true value. Choose neutrals that appeal to the greatest number of people. Try Grey Cashmere by Benjamin Moore or Agreeable Gray by Sherwin Williams to update your interiors. Don't forget outside though, peeling or faded paint will decrease your home value in buyers eyes quickly.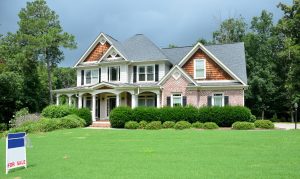 Landscaping
Curb appeal adds value to your home immediately. Add fresh plants, new mulch, and make sure you trim and prune any bushes and trees. Plants add interest and can help differentiate your home from others, especially around the front entrance. Don't forget to keep your grass trimmed while your home is on the market as well.
Clean And Pack
Bring in a professional to do a thorough house cleaning to hit those places that get missed routinely. Since you are moving anyway, start packing early to increase visual square footage! Closets, storage places, and seating areas should feel light and airy rather than full and stuffed.
Lighting And Fixtures
Remodeling isn't always an option but replacing lights, faucets, and hardware can bring your home into the current decade quickly and inexpensively. Trends in these items change quickly so it is easy to date a home based on fixtures. Don't forget switch covers that get dirty and yellow over time!
Keep Up With Maintenance
Neglect on minor things grows over the years, and in the minds of buyers. Stay on top of routine maintenance and fix those small things you've been putting off like those nail pops in the ceiling, peeling paint on window sills, and mildewed caulk around the tub.
Should You Stage Your Home?
One you have prepared your home with a thorough cleaning and getting rid of as much as possible you might decide to stage your home. Staging isn't necessarily bringing in all new furniture, it essentially means making your home appear as large and inviting as possible. This can be done with furniture you already own by rearranging things or removing items as needed. Removing old curtains, collectors items and using good design principles will go a long way to making your home more inviting.
What are the Costs Involved in Selling Your Home?
There are of course fees involved when selling your house in Winchester, the highest of which is your real estate agents commission. The commission is set when you sign the listing agreement, and is split between your agent and the buyers agent. All commissions are negotiable, but you will want to know what the agent is agreeing to do in exchange for their fee. A lower commission rate isn't necessarily better if it will mean a longer time frame and lower accepted sales price because the agent doesn't include marketing and takes one cell phone picture for the listing.
You will also have title and deed preparation costs in Virginia, and most likely be asked by the buyer to pay some of their closing costs as well, especially on sales under $250,000. A lot of buyers in the Winchester market simply do not have a lot of cash on hand and so they need closing cost help which will be negotiated in the offer. Home warranties are also often asked for or offered and average around $500. Sellers traditionally pay for the termite report in the Winchester area which will be $40-$50, and you will pay prorated taxes and HOA fees as of the date of closing. There may be a mortgage release fee and you will need to pay a Grantor's Tax of $1 per $1000 in sale price. Your real estate agent can give you a net sheet that estimates how much you would take home after all fees and paying off your mortgage.
Will an Open House Sell My House?
Open houses are a great way to get your property in front of buyers. In my years as an agent, only one home has been bought by someone that came to the open house for that home. That doesn't mean you shouldn't do one for your house! By regularly scheduling open houses your agent will be meeting buyers that will be interested in homes that come on the market in the future, meaning they could have met a buyer at an open house last week that might now be interested in your home. With the right agent (like the Dream Weaver Team) using an open house on social media can help get your home in front of buyers and make it stand out. So while your house might not actually sell at the open house, it's still a good idea to include one in the marketing plan for your home.
Updating Versus Renovating Your Home to Sell
If your home is older you might be wondering if you should update things like the bathrooms and kitchen. Each remodeling project raises your home a different value and it does not always match how much you spent on the project! Depending on the condition of your home and the competition it might make more sense to update minor things like lighting and hardware and doing simple cabinet painting. This can help a buyer see the potential in your home and determine what remodeling projects would make sense for them to do after the sale so they match their style. On the other hand, replacing stained carpet might raise your perceived value in the eyes of the buyer. Your agent can give you an idea on which projects make sense for your particular home.
How to Short Sale Your Home When You Owe More Than it is Worth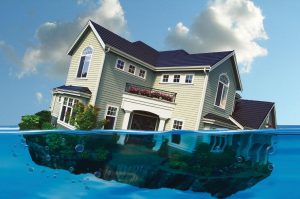 Winchester residents that bought their home from 2005-2007 are potentially still underwater, meaning they owe more on their mortgage than they can sell their home for in today's real estate market. That leaves you with a few options. You can stay in your home, rent it out, give it back to the bank called a Deed in Lieu of Foreclosure, let it go into foreclosure, or sell it in a short sale. A short sale is essentially getting the bank to agree to accept a lower sale price than you owe. A short sale can help you get into a position to buy a home again in a short period of time, so it is an option to explore if you find yourself in this situation.
Why Isn't Your House Selling?
If your house is listed right now and it isn't selling, or it expired without selling after being on the market for 6 or more months with your agent, there are typically two reasons. You either didn't have the right marketing, or the right price, and it's usually the right price. Price will fix any problem, from a busy street to poor craftsmanship or delayed maintenance, price can overcome any obstacle. That is a hard conversation to have though and many agents just simply ignore the issues. The policy on our team is being forthright with our clients, even if they are hard conversations.