We are entering the heart of the Autumn season and Fall offers plenty of things to see and do in and around Winchester, Virginia.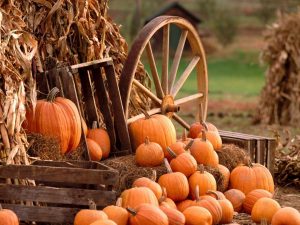 It's harvest time! And what better way to enjoy the fall harvest than by visiting one of your local farmer's markets! It's the perfect time to go pick some fresh apples, get pumpkins for decorating or making pumpkin pies for Halloween and Thanksgiving. You can pick up seasonal arts & crafts and enjoy family activities like corn mazes.  Visit places like Marker-Miller Orchards and Virginia Farm Market. Stop by Richard's Fruit Market, Hill High Farm, and even the Homestead Farm at Fruit Hill Orchard. Not enough?  Try Rinker Orchard and West Oaks Farm Market.  Visit our Winchester Events page, you'll often see many of these great places featured as they have activities and events with much regularity!
Take a hike! No, we don't mean that in a bad way, but in a great way!  We recently featured some of the best hiking locations around Winchester, and Autumn is a simply amazing time to take in the outdoors!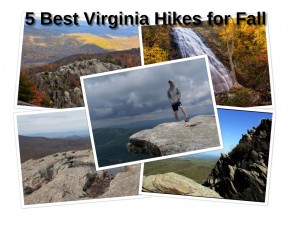 Go visit Shenandoah County Park (Located at Park Lane in Maurertown, VA 22644). It is approximately 68 acres and is located along Route 11 between Maurertown and Toms Brook.  The Tuscarora Trail passes through it!  Or try Big Schloss, one of the most well known and most panoramic hikes in the region, with an almost 270° vista from the main overlook. Tibbet Knob is nearly identical in distance to the Big Schloss hike and every bit as spectacular.  Raven Rocks (Located at VA Route 679 And Route 7 Bluemont, VA 20135) has one of the most amazing viewscapes in the area. Although the distance is only 5.5 miles with a vertical gain of 1530 feet, there are three strenuous ascents on this out-and-back hike. Raven Rocks is also a popular area with rock climbers, as it can be accessed by a road 0.4 miles from the east.  Roll on over to Skyline Drive to visit the Mount Marshall Trailhead or Compton Gap Trailhead!  And many more… see our Top 5 Fall Hiking Spots segment, too, if you think you'll want to wander even further around Virginia!
Go on down to Old Town Winchester and stroll along the walking mall while the weather and temperature are still cooperative enough to dine on one of the many patios along the mall.  The food is great, the people are great, and the events are still quite plentiful!  Jump into one of the Haunted History Ghost Tours that take place!
Get to the Family Drive-In before it's too late!  The Family Drive-In is located just outside Stephens City and remains an icon of a by-gone era as well as one of the best places to really enjoy a movie on the biggest screen around!  Get your tickets early and often because it remains quite popular around the region and the lot fills up fast  Best of all – it remains OPEN throughout the Fall season.  They don't just offer the latest and allegedly greatest films available, but periodically present special screenings of classic films which are also quite popular.
Don't miss out!  Especially if you're not a fan of the really cold weather.  Get outdoors as early and as often as you can before the really frigid weather descends upon the region!  Of course, when it does, we'll be right there for recommendations for things to do if you enjoy the cold weather!